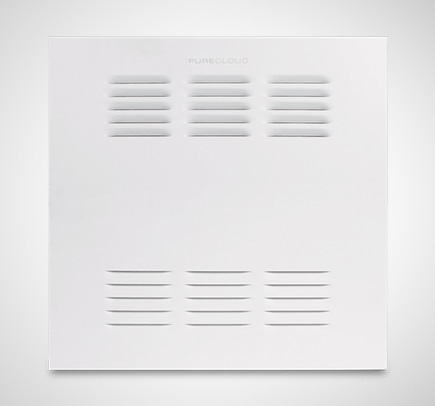 The Aerus Pure Cloud air purification device can be mounted conveniently on the ceiling of a room. It comes in the form of a 2'x2' ceiling tile and is great for situations when a portable unit cannot fit in the room, or you need discreet air purification. The Aerus Pure Cloud features ActivePureŽ Technology, an advanced surface and air purification technology. ActivePureŽ has been proven to reduce 99.99% of common contaminants in the air and on surfaces.
Equipped with ActivePureŽ Technology, proven to reduce 99.99% of many airborne and surface contaminants and pathogens.


Its form factor comes in the shape of a standard 2' x 2' ceiling tile and can be mounted discreetly for uninterrupted operation.
Aerus Pure Cloud Specifications
Performance
Airflow volume: 100 CFM
Electrical and Safety
Power: 90 watts
Certified safe: UL 867 and CSA C22.2
Dimensions
Weight: 12 lbs (5.44 kg)
Size: 24" H x 24" W x 5" D
(60.96 cm x 60.96 cm x 12.7 cm)
Product ID
SKU 9960023
Model A1021C